My Passion
Your Success
If you are looking to buy or sell your home, Shaunna offers discounted fees to meet your needs. 
Selling or purchasing property is most likely the greatest financial decision you will ever make. Whether you are purchasing your first home or are an experienced buyer, Shaunna is here to make the process and decision as easy as possible for you.
Shaunna's clients are always her top priority. With extensive marketing and financial experience, she is able to help commercial buyers and sellers reach their short-term and long-term goals. Shaunna is experienced in commercial leasing, sales, investments, and property management.
Shaunna is committed to getting her clients the most value for their property. She will provide you with an independent and unbiased assessment of what your home will be worth in today's market. Shaunna will physically inspect the property and take into account special features, location, and current market conditions.
The great thing is that credit is relatively easy to fix, the problem is most of my clients do not understand credit. If you are basing your credit off of Credit Karma, unfortunately it just isn't accurate. Shaunna helps her clients clean up negative items and educate you on your credit, to ensure you are getting the best available rates and negative credit isn't holding you back.
Let's Meet
Shaunna Redmon
Shaunna values her clients and their relationship. She exemplifies integrity, energy, hard work, and creative service with a high attention to detail in every real estate transaction and her life in general. Shaunna is passionate about the needs and goals of her clients, as well as, bringing peace of mind. 
Salt Lake City & Surrounding Areas
Current Listings
Experience matters, Shaunna is devoted to her clients and their listings. Her mission is to provide an experience that stands above the industry standard and she is constantly challenging herself to redefine the real estate transaction experience. 
[idx-listings county="Salt Lake" orderby="DateAdded" orderdir="DESC" count="8" showlargerphotos="true" listtabalignment="Center"]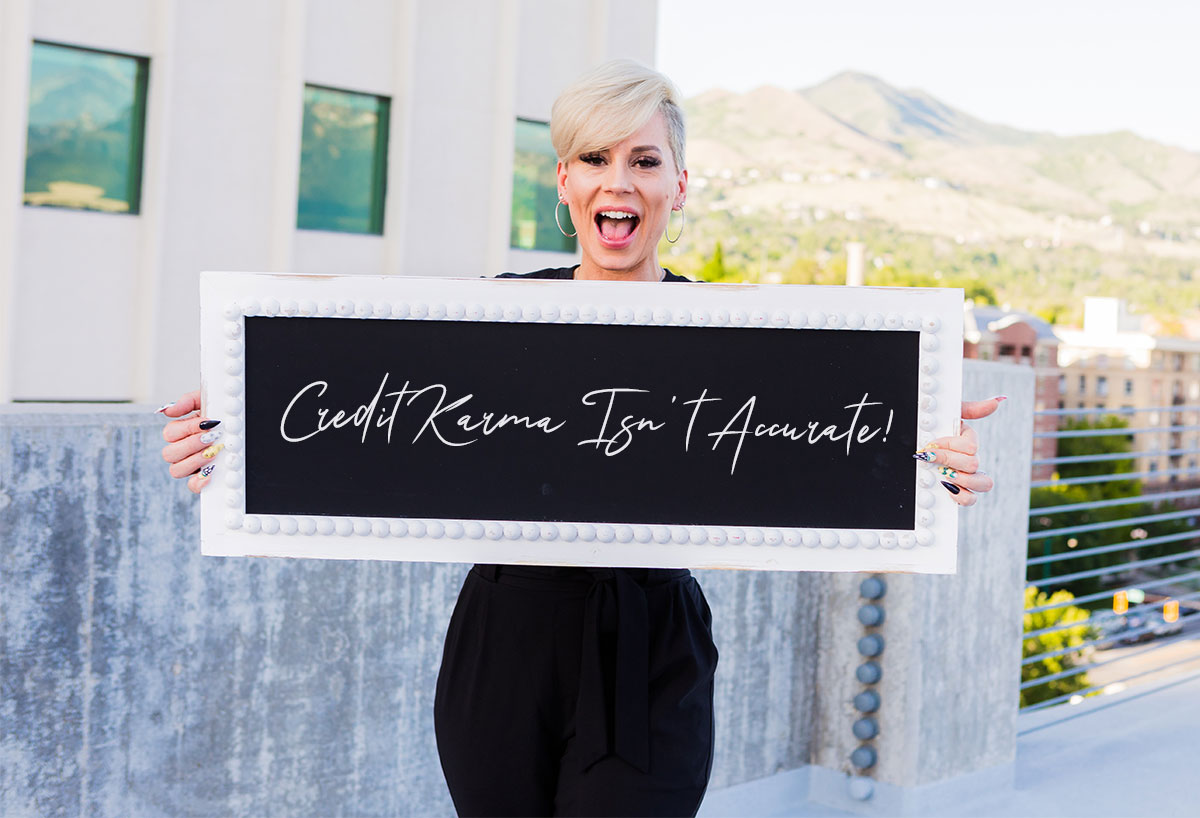 Don't Trust Consumer
Credit Score Reports
Credit Karma and other consumer level report providers supply consumer level scores which are different from the finance scores a lender would pull. For example, my Credit Karma scores are 92 points lower than my mortgage or lending credit scores! You could qualify to buy right now and think that you don't because you are looking at an inaccurate credit score on a consumer credit report.